​Choose from multiple exterior elevations
Add a finished basement
Upgrade vinyl flooring to LVP
Upgrade railing to wrought iron
Add melamine shelving to the pantry
Square Feet: 1,656
​
Bedrooms: 2
​
Bathrooms: 2
​
The Cottonwood 1656 includes all of our typical design principles in a smaller package. The open concept living area is ideal for any size family. The plan features a generous master suite, a beautiful custom kitchen, lots of entry storage, and a standard three-car garage.
Cottonwood 1656 - Elevation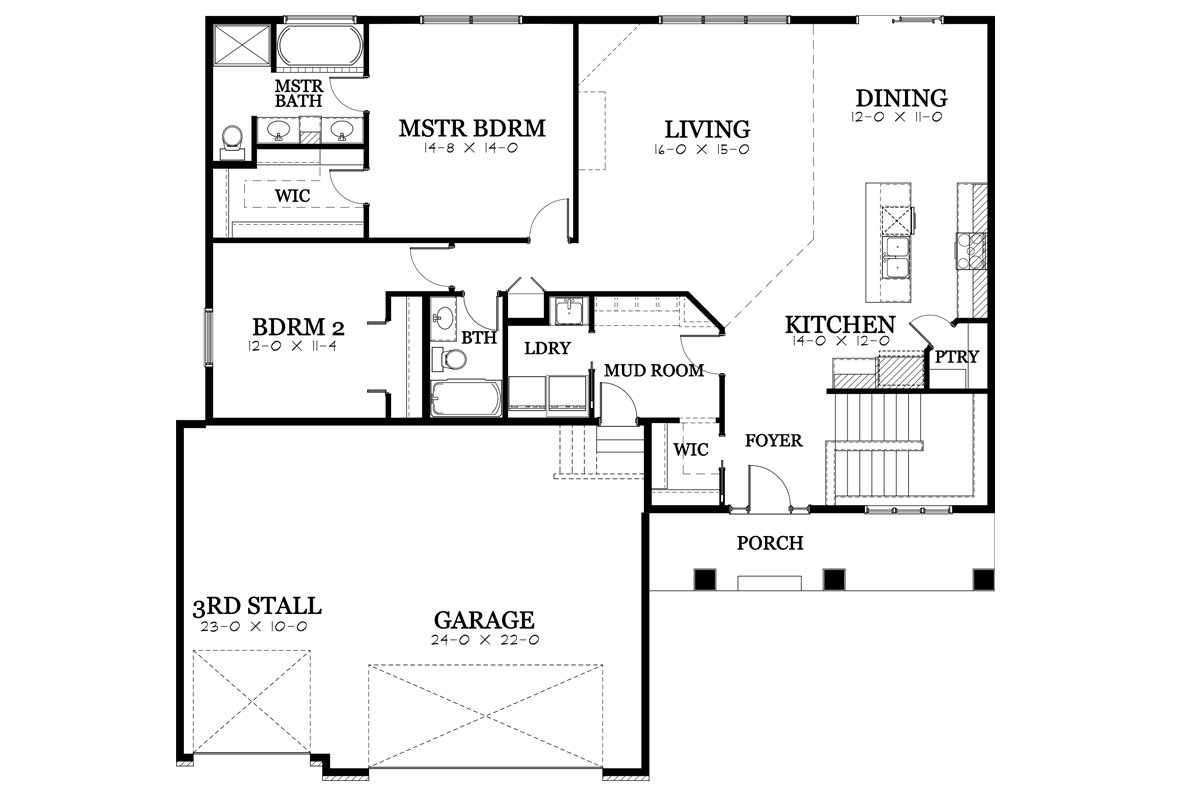 Cottonwood 1656 - Main Level
Want to change something?
All of Sharper Homes' floorplans are customizable. Learn more about our customization process.